Electrical Power Distribution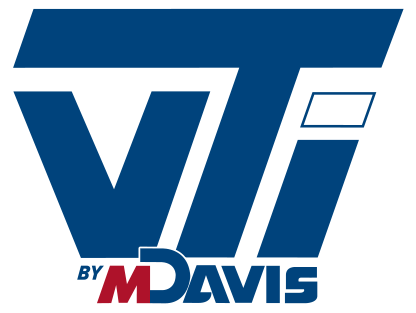 M. Davis & Sons manufactures and supplies low voltage industrial electrical power distribution equipment for industry partners, through the VTi by M. Davis division.
VTi by M. Davis combines engineering, fabrication, and testing expertise, to provide compact, safe, and state-of-the-art power distribution solutions. This line of highly reliable and versatile products is designed for a broad range of applications, including: 
In-plant applications
Temporary power for construction sites
Equipment for critical process protection

All VTi by M. Davis products are UL listed and made in the United States, and each product is fully customizable to meet your needs. As a turnkey, One Source for All industrial construction services provider, M. Davis provides full service, end-to-end custom solutions from complete layout to field installation and startup, giving you greater control and cost savings in your industrial operations.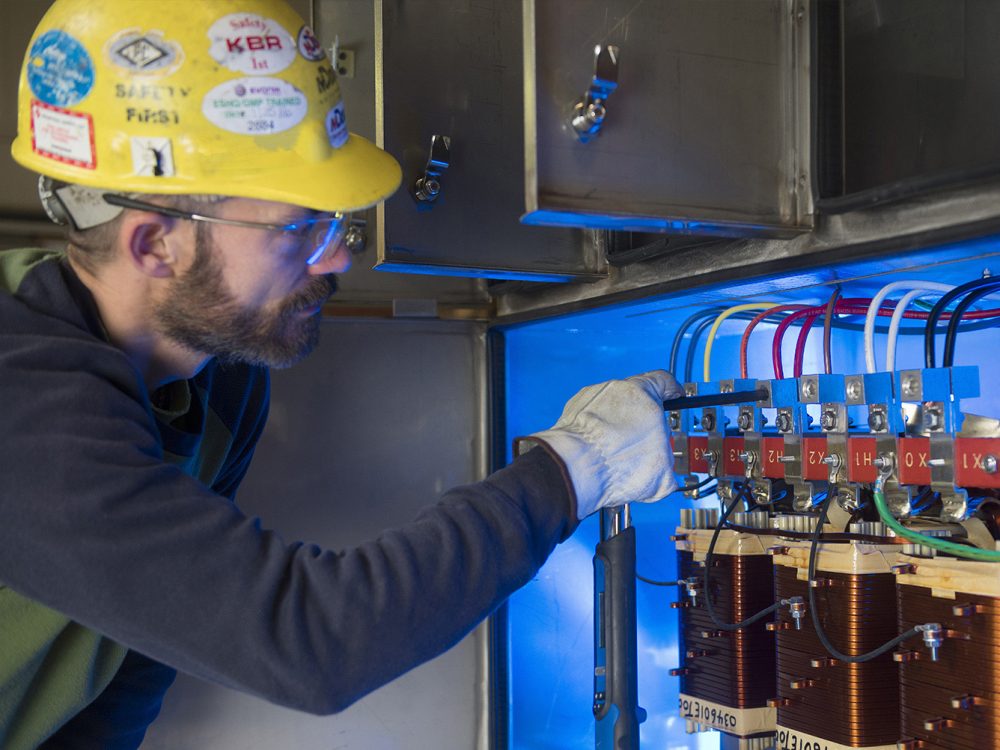 VTi by M. Davis Power Distribution Products
Unitized Distribution Systems (UDS) are standalone low-voltage power distribution units that are popular with engineering firms, plants, and facilities due to their smaller footprint and reduced PPE requirements. With all parts contained in one free-standing, space-saving enclosure, a UDS unit boasts a 20% cost savings factor when compared to installation and labor needed for an enclosure with separately mounted parts. UDS are also fully customizable to include accessories such as lighting contractors and heat trace EPD breakers.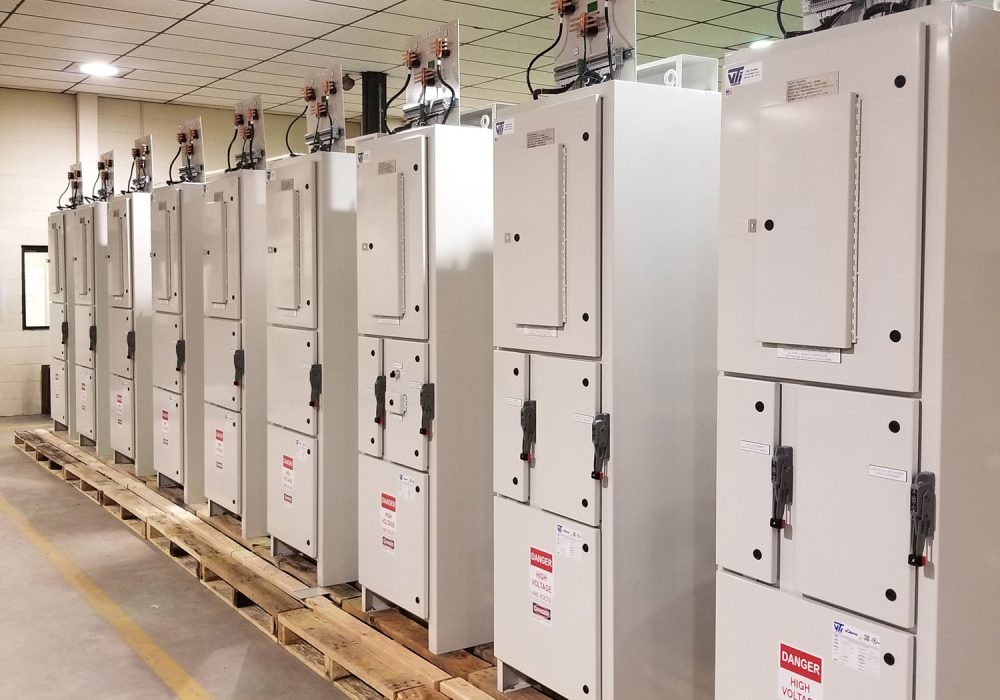 VTi by M. Davis also offers a Dual Voltage Unitized Distribution System (dv-UDS)
As a modification to the standard UDS design, this modified unit is designed to provide electrical power distribution at both 480/277 volts and 208/120 or 240/120 volts in a single, freestanding, and integrated enclosure. Like its companion unit, the dv-UDS is also fully customizable, with the same options as our standard UDS.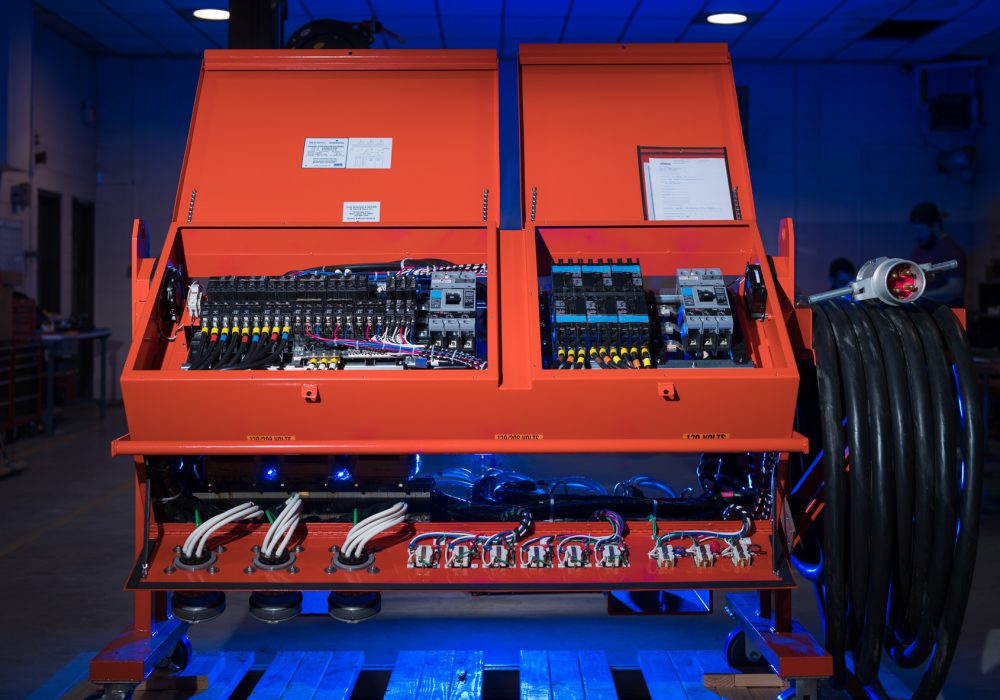 Portable Power Distribution Center (PPDC)
A unique and effective solution to temporary power distribution problems, the PPDC provides safe, convenient power distribution at a low cost for all types of portable, temporary, or fast turnaround situations in industrial plants and construction projects. With its portable design, the need for expensive and time-consuming switch-rack construction at each new jobsite is eliminated. When your project is complete, just move your PPDC to the next project site and be up and running immediately.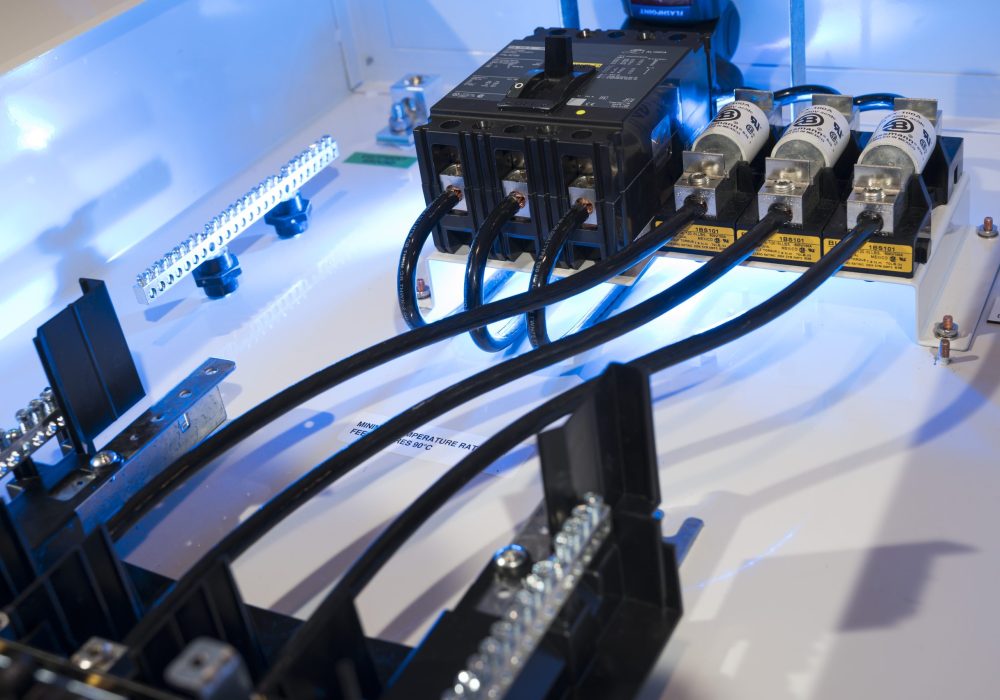 Fused Distribution Panel (FDP)
Available in AC and DC versions, these panels provide electrical power distribution in applications requiring high-speed clearing of branch-circuit load faults from the supply source. When power distribution is needed from an uninterrupted power supply, where standard thermomagnetic breakers are too slow to coordinate with the automatic transfer bypass circuit in a UPS, the Fused Distribution Panel offers a distinct solution. The DC version of our standard Fused Distribution Panel, the FDP-DC, provides direct current in 24VDC, 48VDC, and 125VDC applications. UL labeled, both the AC and DC FDPs are engineered, assembled, and tested in our panel shop, and then shipped to your site ready for installation. 
email vti by m. davis for a quote today.
Do you have old, outdated panels that need to be brought up to current standards?
The VTi by M. Davis team will refurbish your panels so they are UL-certified, meeting all recognized safety and sustainability standards. Our extensive refurbishing offerings include all sheet metal and electrical work needed to bring your panel into compliance.
With a variety of products and offerings to fit your needs, VTi by M. Davis is the One Source for All Electrical Power Distribution contractor. Contact us now to get a quote!