Expert Fabrication Services On-Site or Off-Site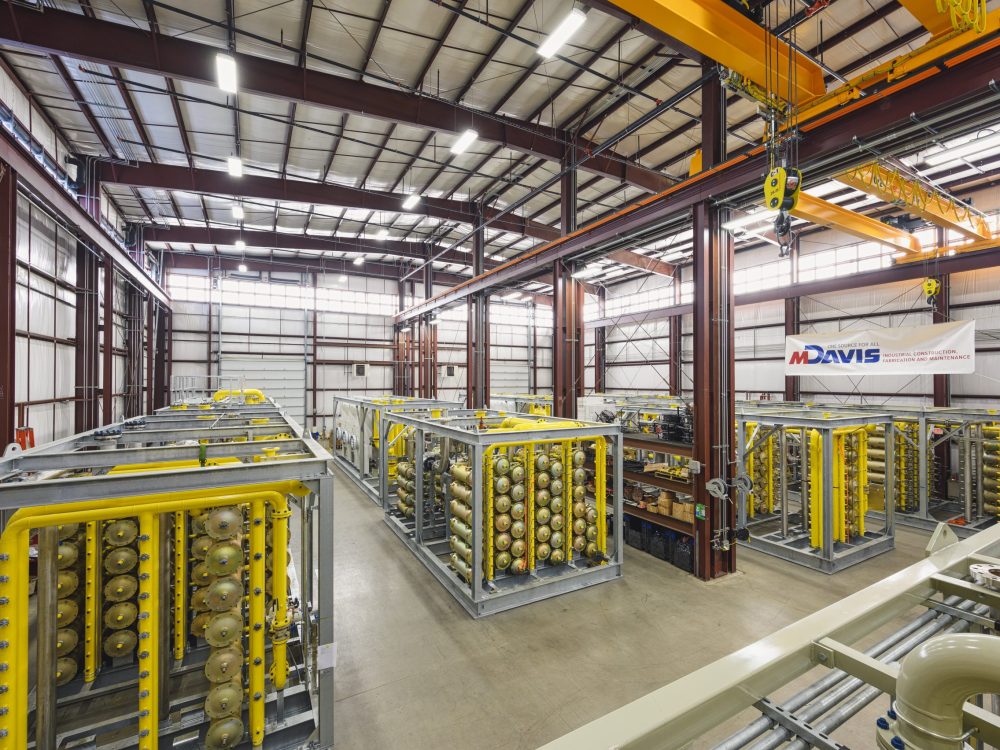 At M. Davis & Sons, we design, fabricate, test, and install high quality vessels and assemblies for FDA-regulated environments and industrial plants. With over 90,000 square feet of space across three fabrication shops — including a dedicated non-ferrous shop to create a controlled environment for our pharmaceutical and food & beverage customers — our team is equipped to deliver on:
Process fabrication and installation
Custom configurations or specifications for vessels and equipment
Our extensive design capabilities allow us to provide input to our customers on the front-end, offering solutions to problems before they develop. With our capacity to handle all mechanical, fabrication, and electrical services, communication is clear and streamlined.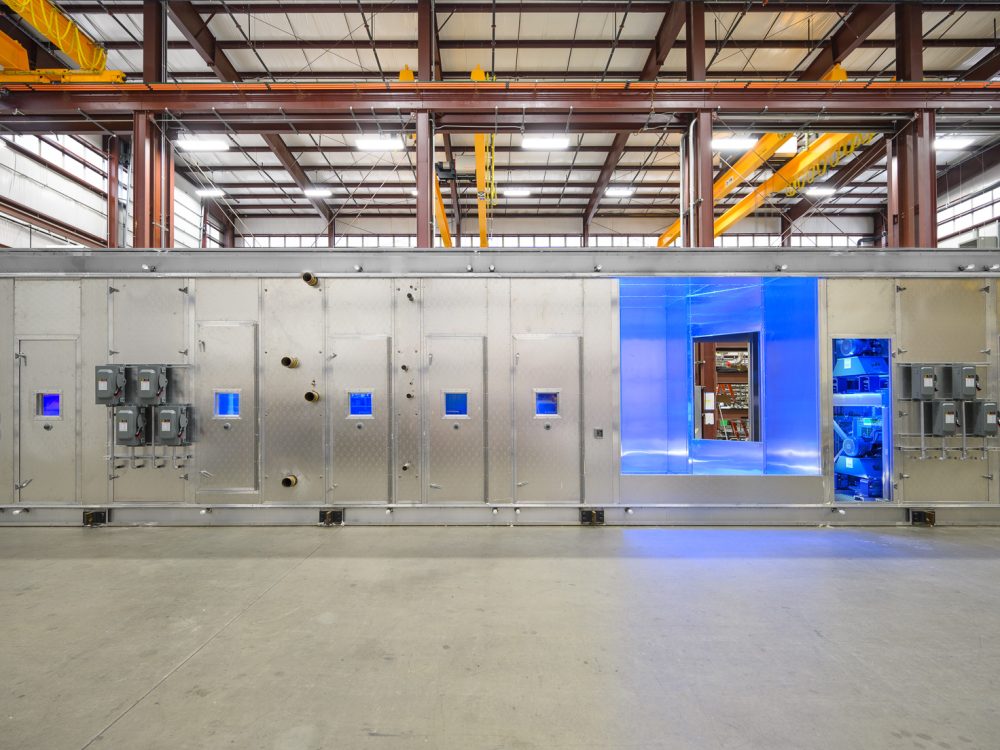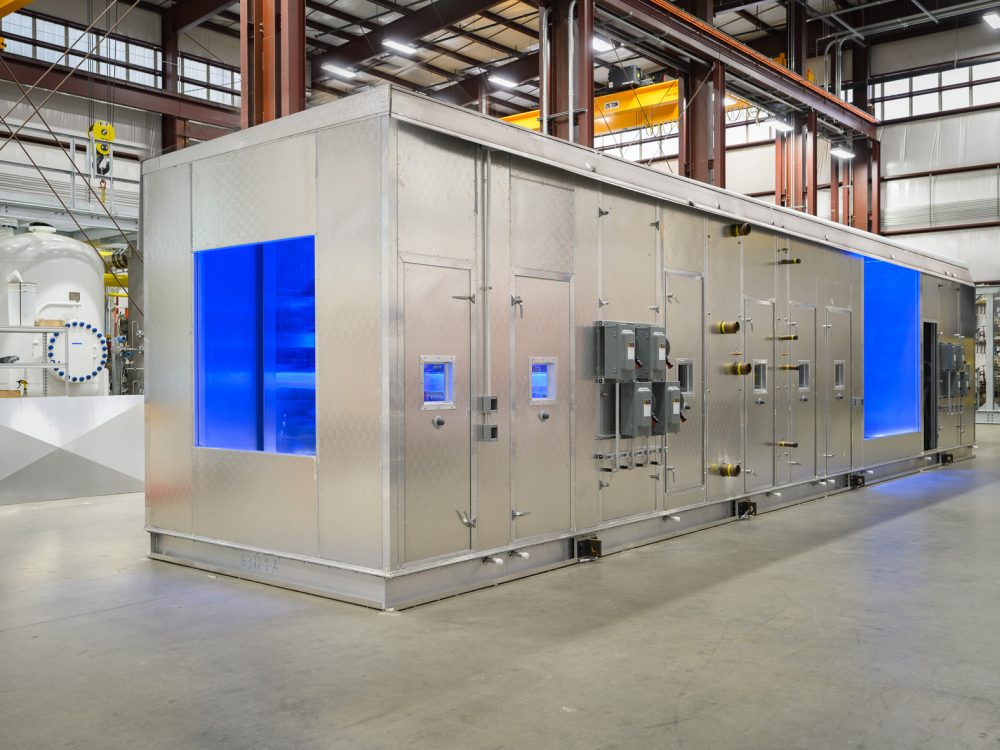 Through our broad range of in-house services, our customers have direct access to mechanical, electrical, structural, and controls and instrumentation engineers. These experts are always on hand to provide technical support and guidance, ensuring projects meet and exceed all requirements.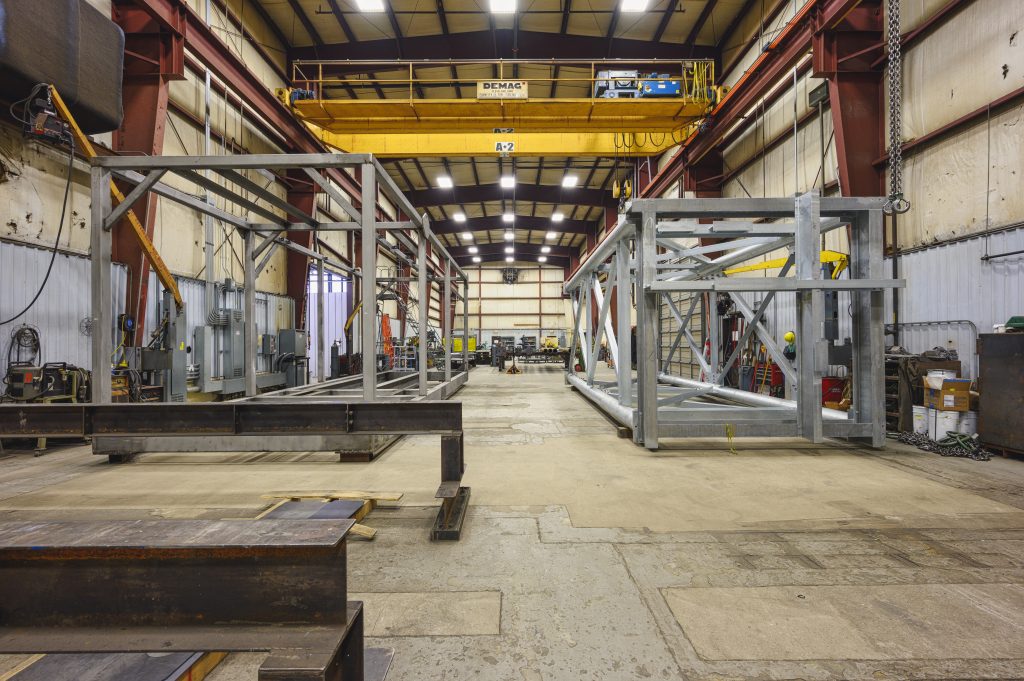 When your fabrication project is handled by the M. Davis team, all frames, piping, and vessels are built, assembled, integrated, powered, shipped, and loaded by our tradespeople. Eliminate the need for multiple contractors. Trust the craftsmen at M. Davis to manage your project from beginning to end. We offer a unique opportunity to partner and develop technology – bring us your design and our team will come up with effective solutions to bring it to life, efficiently and safely.
Managing Your Fabrication Project from Start To Finish
When you call on M. Davis to be your project partner, you can be confident in our dedication to quality, deadlines, and budgets.
Because our electrical shop fabricates your UL Control Panels, and steel and pipe are fabricated in their respective shops, our teams have the ability to get more aspects of your project completed in a shorter period. Our extensive shop space allows the assembly of your project in-house, giving us the opportunity to solve any last-minute problems or equipment connections.
A safe installation from start to finish is our top priority. We manage everything for our clients including shipping, assembly, and connections. Our creativity comes to life through our ability to work within tight footprints and assemble your modules in a well-executed manner.
M. Davis Fabrication Offerings
Structural Steel
Equipment platforms, plant towers, mezzanines, building skeletons
Handrails, stairways, crossovers

ASME/API Piping and Vessels
Our 24/7 team is on-call to handle repairs and get your equipment back online quickly. We provide:
On-site repairs of pressure vessels and boilers
ASME pressure vessel fabrication
API pipelines and storage tanks
Our designers create plans in 2D or 3D and our piping and vessel specialists render them with precision, following our strict Code Shop guidelines.
We also handle CE-certified components for products going to Europe. Our team meets Pressure Equipment Directive (PED) requirements with third-party validation from Bureau Veritas.
Sheet Metal Fabrication
Our skilled tradespeople and technicians provide efficient fabrication solutions.
Our team produces your product built to your specifications.
Our team produces the sheet metal or steel fabrication according to your specifications, for many types of equipment and process systems including:
R&D test equipment
Design and field layout
OSHA compliant safety guards
Bins and hoppers
Boiler breaching
Exhaust hoods and dust collectors
Ventilation ducts and ductwork systems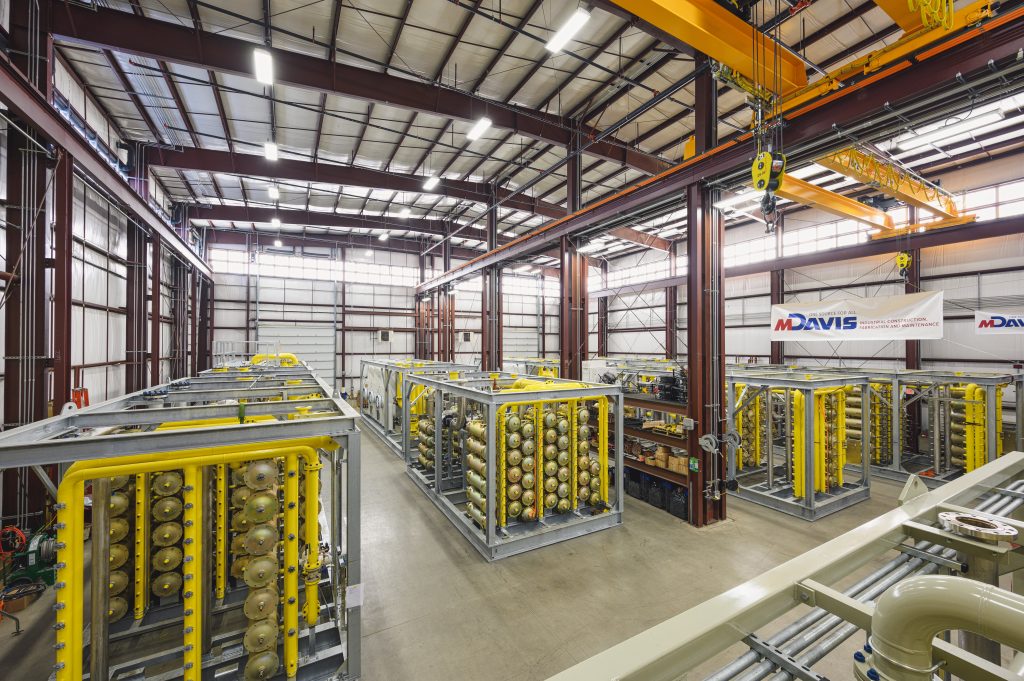 Modular Fabrication By The M. Davis Team
M. Davis & Sons offers end-to-end, turnkey modular solutions to optimize your operations and allow for maximum efficiency and time savings. Our trade experts and engineers provide innovative solutions that meet our customers' needs now and into the future. Our skid fabrication services include:
Let us "fabricate" your custom quote, today!