Craftsmanship, Character, and Commitment
150 years: In Business, In Delaware, In Construction
From its humble beginnings in 1870 as a simple tinsmith business started by Edward Davis, M. Davis & Sons has grown through the decades into a team of over 400 multi-craft tradespeople. Working across multiple facilities, our credentialed team members offer a multitude of construction and manufacturing services for diverse markets. 
From the early days working in textile mills and breweries in Wilmington, DE, through the Great Depression and onward through the decades, the Davis family kept a focus on providing excellent craftsmanship and a commitment to customer service.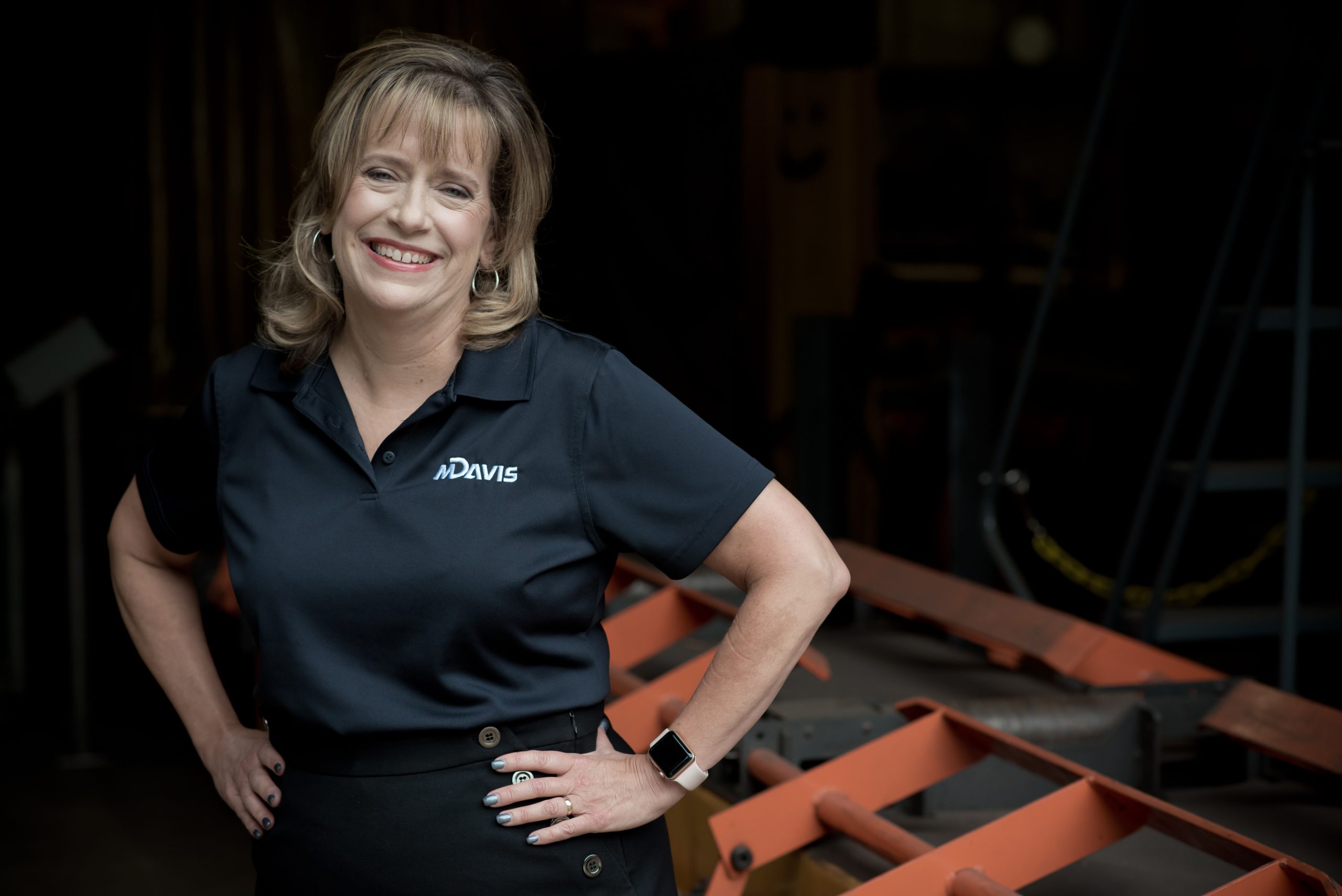 Peggy Del Fabbro and Charles Davis talk about the generations of Davis family leadership and the construction safety and quality standards the company reaches.
Edward R. Davis 
Founder 1870 when he began his tinsmith company in Wilmington, DE

Marcellus Davis, Sr. 
Took over the business in 1910 and expanded it to include a tinsmith shop and store

Marcellus "Pete" Davis, Jr.
 Joined in 1948. He created the foundation for today's M. Davis expanding into industrial services

Charles R. Davis 
He joined the company in 1954. Charles' vision and drive dramatically expanded the company's expertise, services, and industries served

Peggy (Davis) Del Fabbro
Joined M. Davis in 1987 and is now CEO. Peggy has built a company with solid values and a commitment to being on the cutting edge of technology which has made M. Davis the leader it is today.
Charles's daughter, Peggy (Davis) Del Fabbro assumed the role of CEO in 2008 and became the first woman, and fifth generation of the Davis family to be at the helm of our organization. Peggy's commitment to diversifying our services and customers led to our certification as a Woman-owned Business by the Women's Business Enterprise National Council (WBENC) in 2009. 
Charles and Peggy have witnessed an abundance of growth, including the addition of the M. Davis & Sons Electrical Department in the 1990s, and Modular Construction services in the early 2000s. More recently, our Boiler Services were added in 2015 along with VTi by M. Davis electrical power distribution equipment in 2017, and our Engineering Group in 2019. 
Thanks to our diversity of services, our "One Source for All" tagline was born. M. Davis truly encompasses every service needed for a project: mechanical, electrical, fabrication, and engineering.
At M. Davis, we pride ourselves on our highly trained craftsmen and women, our commitment to quality and safety on the construction site and beyond, and the character of every team member that represents our values on the job. Five generations of the Davis family have imparted their commitment to craftsmanship on every team member, and every project we complete.
M. Davis & Sons company history timeline animation video
call on the M. Davis team to be your project partner.