Turnkey Industrial Automation and Control Systems
Plant automation services increase productivity and bring greater efficiency to your industrial processes, saving valuable monitoring services, which results in money saved. As a turnkey services provider, M. Davis & Sons designs, assembles, installs, and maintains custom advanced automation systems and process control systems to monitor and control a variety of industrial environments built for your needs. 
Plant operations personnel rely on M. Davis engineers and technicians to make sure control systems are properly designed, built, programmed, calibrated, and integrated into existing systems. Our expert technicians can design custom solutions to achieve your desired automation processes and are trained to troubleshoot and maintain your existing process control systems.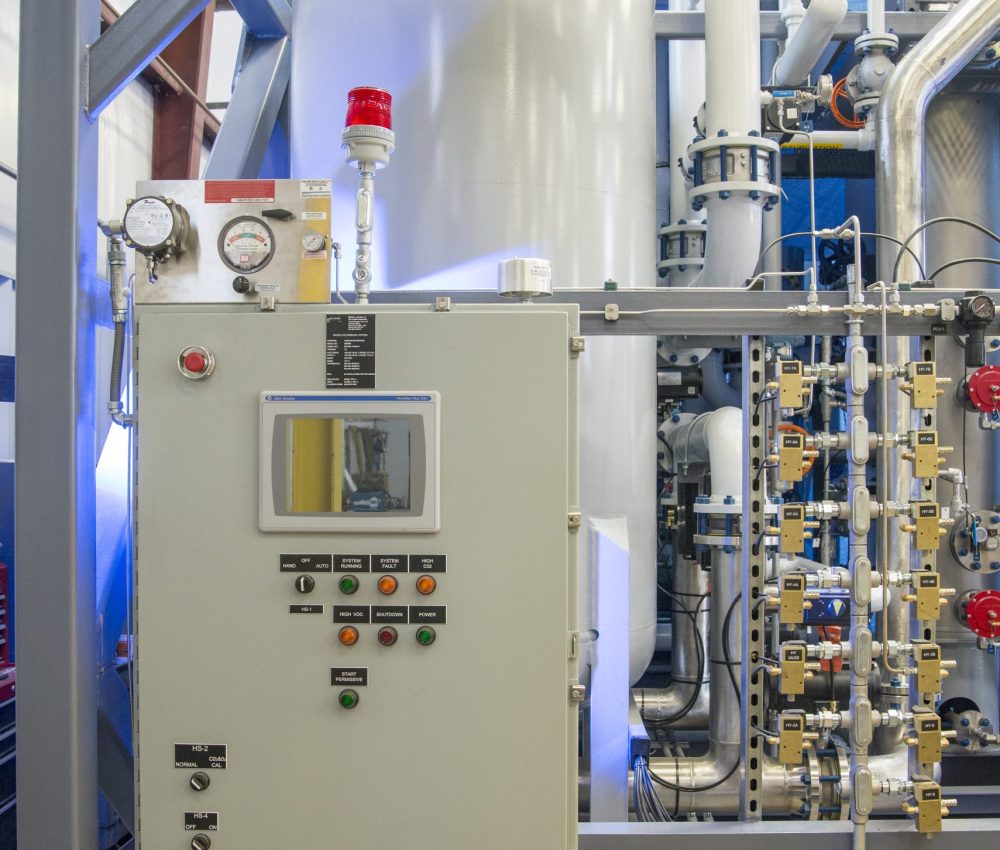 UL Panel Shop – Design Build
As a true "One Source for All" provider, we can fabricate your custom-made control panels, from complete layout and design in our own UL508A and UL698A panel shop to field installation and startup, all while providing the utmost efficiency and quality control.
Current and future needs assessment
Complete electrical layout and design
General purpose
Hazardous location certified
AutoCAD electrical – schematics, panel layout, bill of materials
Field installation and startup
Full documentation package
ISA-Certified Instrumentation and Calibration
Our ISA-certified technicians also offer a full range of instrumentation and calibration services, including installations, alterations, repairs, commissioning and decommissioning, and equipment qualification and documentation. We offer either on-site services to minimize process downtime or services in our shop to minimize on-site disruptions.
call on the M. Davis team to be your project partner.