Unitized Distribution System and Dual-Voltage Unitized Distribution System
Standalone Power Distribution Equipment For Your Project Needs
The Unitized Distribution System (UDS) and dual-voltage Unitized Distribution System (dv-UDS) are standalone, low-voltage power distribution systems that are UL listed and fully customizable. Each unit is engineered, fabricated, assembled, factory wired, quality controlled, and tested on-site at our facility in Newark, DE, and then shipped to your site for easy installation. These units are suitable for many applications, and can be used in industrial facilities or warehouses for:
Lighting

Instrumentation

General power

Heat tracing systems

Lab fit-out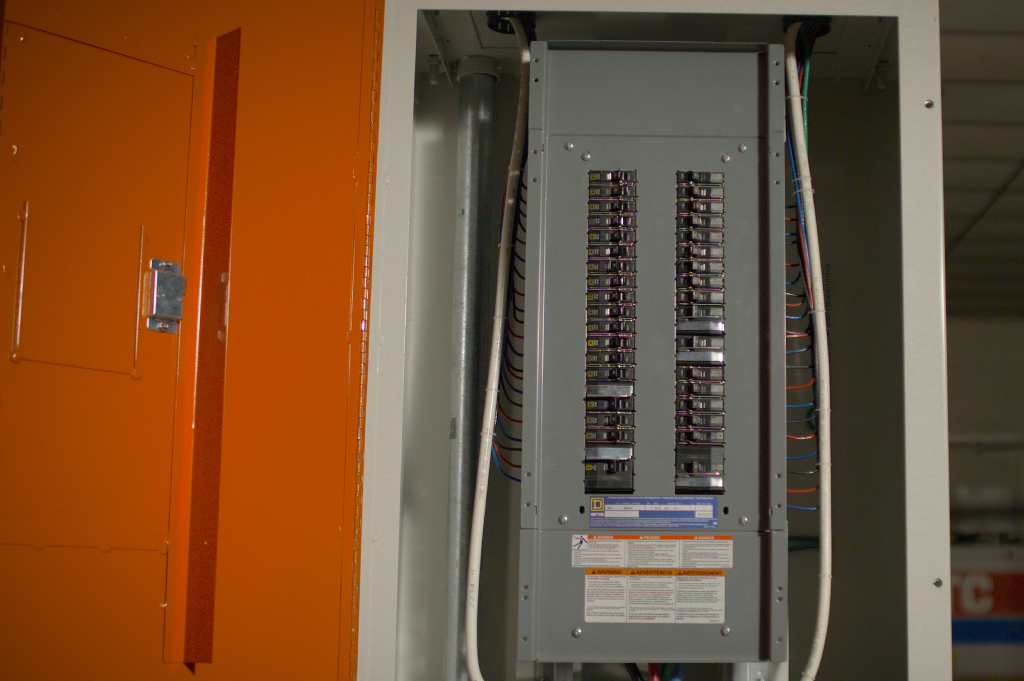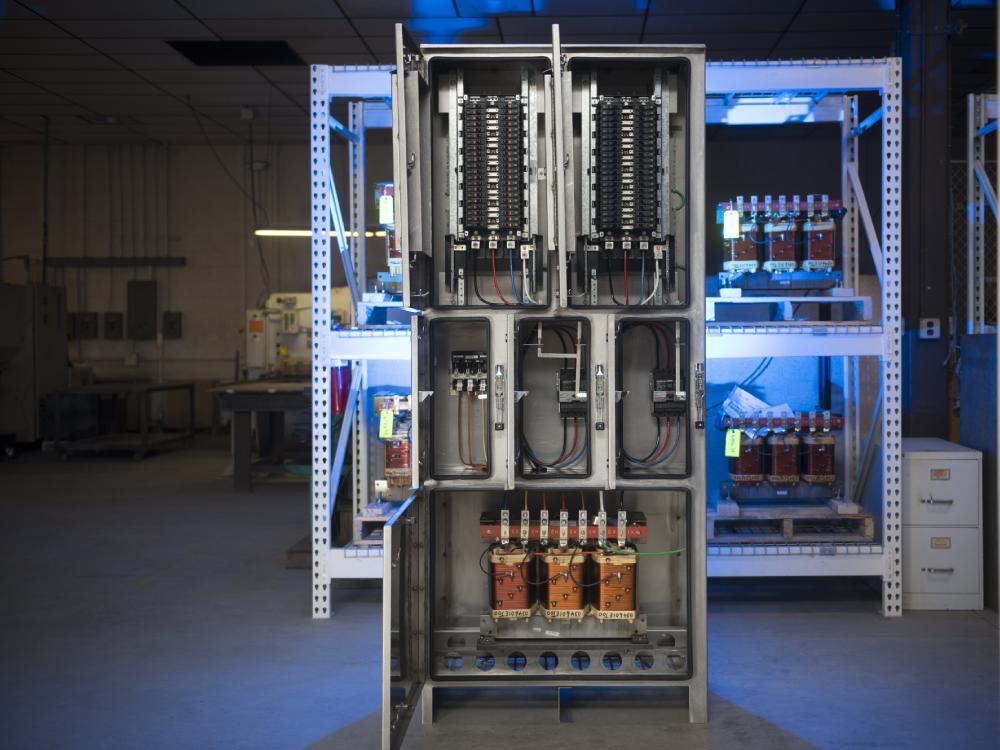 Unlike most distribution systems, all parts of a UDS and dv-UDS are contained in one free-standing, space saving enclosure. With their small footprints and our in-house manufacturing of all systems and equipment, the UDS and dv-UDS are popular with engineering firms, plants, and facilities.
Why choose a VTi by M. Davis UDS/dv-UDS?
The UDS and dv-UDS by VTi by M. Davis deliver on three key points that are crucial to our customers:
Choose from a variety of features to best suit your needs and application:

Standard plug-in breakers or bolt-on branch breakers

Isolated ground bus bar for reduced electrical noise on ground connections

A 200% neutral on panelboards, which means connections can handle 200% of the expected current without significant heat increases

Ground Fault Circuit Interrupter (GFCI) for personnel protection

Equipment Protection Device (EPD) branch circuit breakers

Copper or aluminum bus

Standard 150-degree C Rise and electrostatic shield

Aluminum or copper windings

115- or 80-degree C Rise options

Standard transformer K ratings of K1, with higher ratings for nonlinear loads available

Standard top entry enclosure, bottom or side entry offered

NEMA 1, NEMA 3R, NEMA 4, NEMA 4X, and NEMA 12 available


Powder coating to customer color specifications
Save valuable floor and wall space with transformer, disconnect, and panelboard all contained in one free-standing unit instead of separately mounted parts. Your units can be mounted side-by-side, free-standing, or back-to-back, and your total unusable floor space is 60% less than separately mounted parts—e.g., 540 sq.in. of unusable floor space versus 1350sq. in. of unusable floor space with separately mounted parts.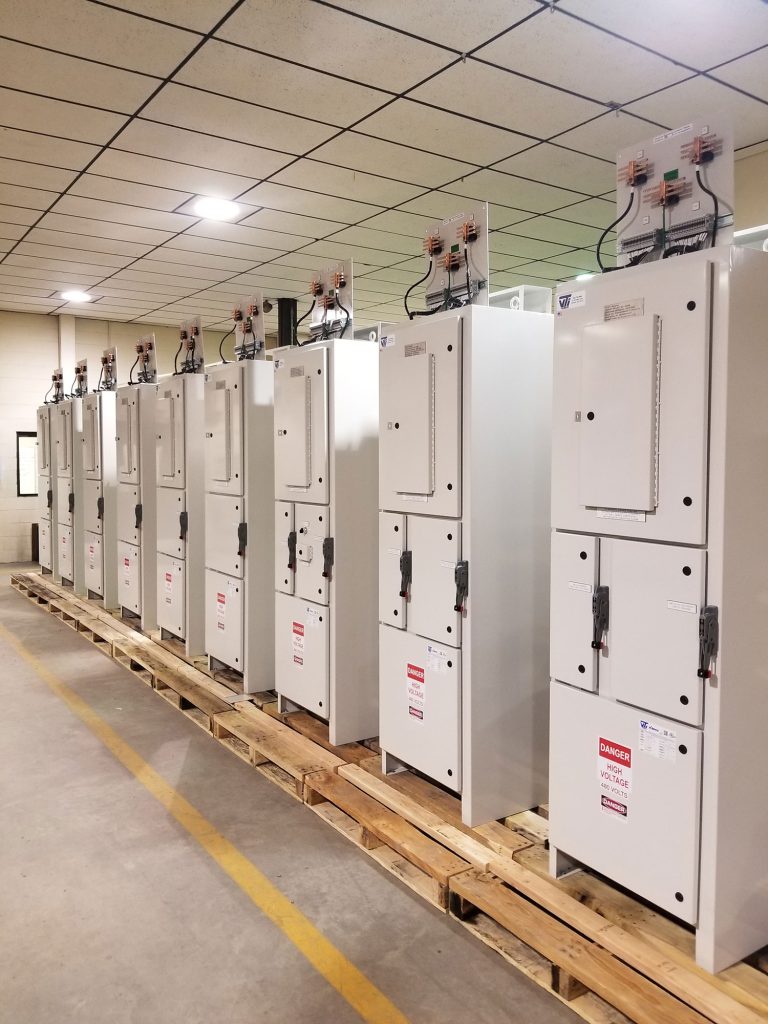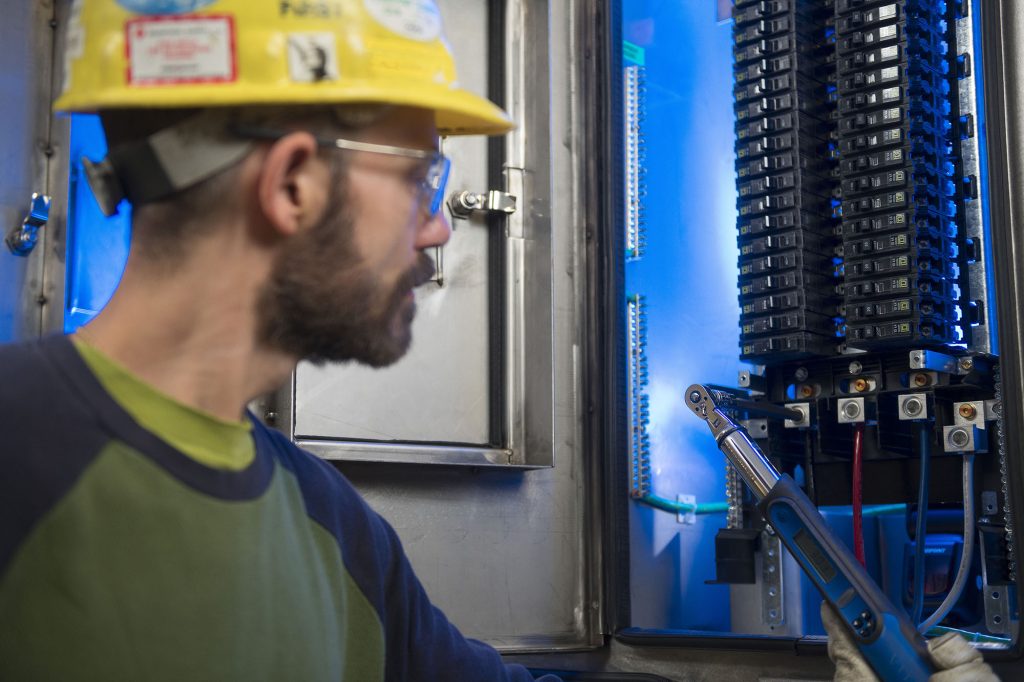 With all parts contained in one unit, the UDS boasts a 20% cost savings factor compared to the cost of labor and installation of separately mounted parts. When ordering multiple units for larger projects, money saving opportunities are crucial.
Quality and Safety Always Guaranteed
Safety is an integral part of M. Davis' culture, so our UDS and dv-UDS units have a multitude of safety features designed with your team's safety in mind: 
Three isolated compartments allowing for panelboard access without exposure to energized compartments

Main circuit breaker lockout to limit access to authorized personnel only

Door interlocks

480V primary isolated from secondary voltage

Terminal box to prevent exposure to the hot bus

VeriSafe Voltage Tester 

Infrared viewing window for internal temperature checks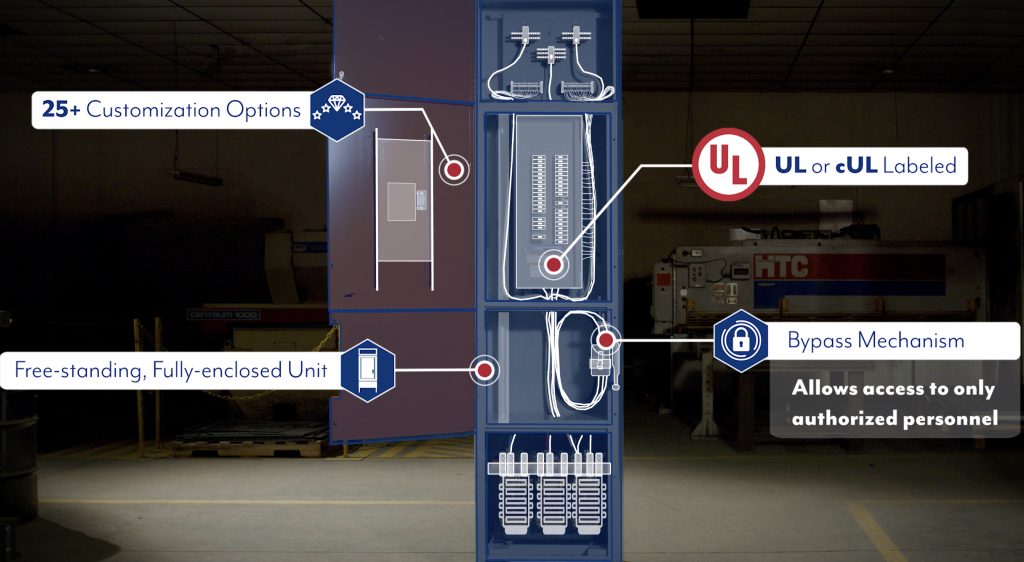 What makes a dv-UDS different from a UDS?
The dual-voltage Unitized Distribution System is a modified version of our Unitized Distribution System that is designed to provide electrical power distribution at both 480/277 volts and 208/120 or 240/120 volts in a single, freestanding, and integrated enclosure. The dv-UDS is applicable for industrial and commercial buildings where there is a requirement for both 480/277 volts, 3-phase, 4-wire, and 208/120 volt, 3-phase, 4-wire or 240/120-volt, single phase, 3-wire service.
Ready to save space and money?
Reach out to the VTi by M. Davis team to build your custom unit.