Pipe Fabrication Services
Expert Carbon and Non-Ferrous Pipe Fabrication
At M. Davis & Sons, we design, fabricate, and test your high-quality vessels and assemblies in our state-of-the-art pipe fabrication shops, and then install them on-site. With over 90,000 square feet of shop space, our multitude of capabilities provide efficient and innovative solutions to meet our customers' needs. Our dedicated non-ferrous fabrication shop affords us the unique ability to fabricate materials in a controlled environment, particularly important to our food and beverage and pharmaceutical customers.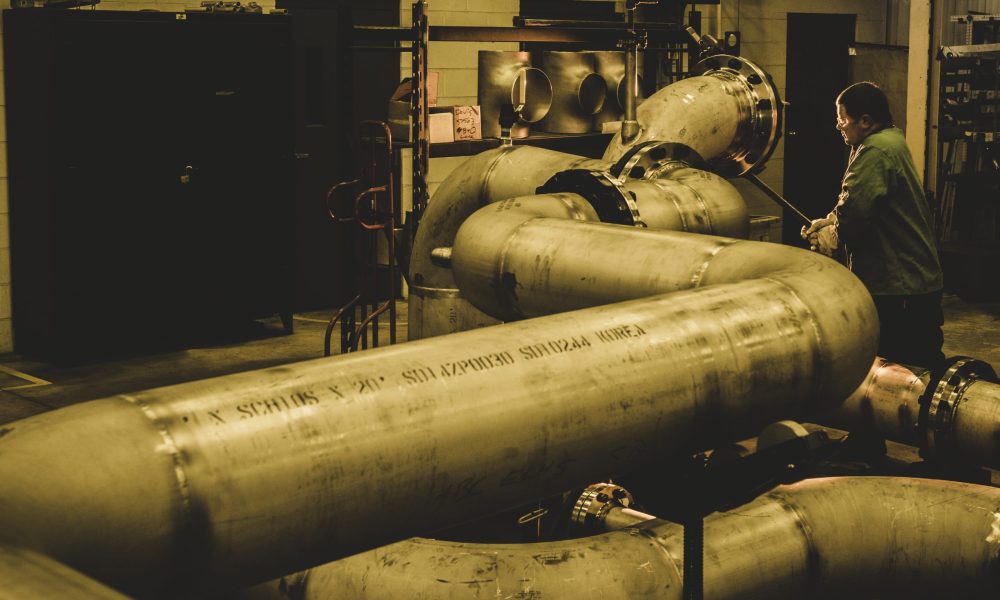 Fabrication Core Competencies
ASME Code Vessels up to 10' in diameter

Sheet metal and plate forming from 24 gauge to 1" thick (carbon steel) and ¾" thick (stainless steel)

Drip pans

Frames

Various types of stainless steel equipment

Custom s/s projects to pharmaceutical-grade finishes
– Exhaust Hoods
– Bins and hoppers
– Stairs
– Platforms
Exhaust hoods
Bins and hoppers
Dust collectors
Stairs
Platforms
Handrails
Our fabrication shops are outfitted with state-of-the-art technology and equipment to help us seamlessly complete customer projects, including:
CNC pipe cutter

130-ton press break

Three sets of plate and sheet metal rolls

 ¼" plate shear

High-definition plasma table with True Hole® technology

Three 20-ton overhead cranes with 24' under-the-hook height

Watts W-244 plasma cutter

Dual feed MIG® welders

Pipe tank positioners

Shear/brake/rolls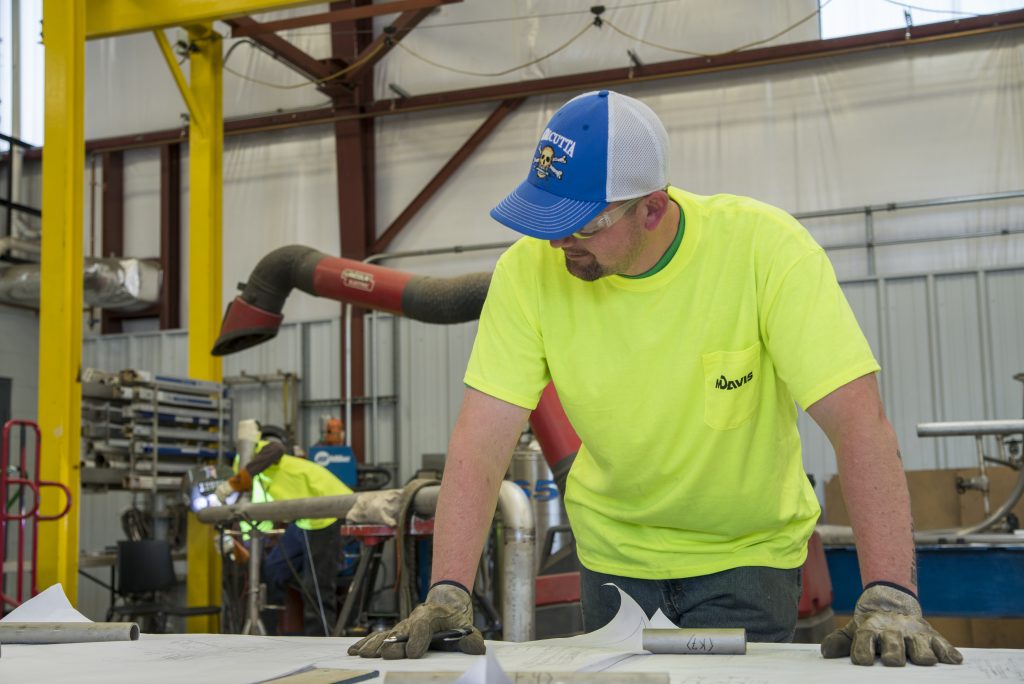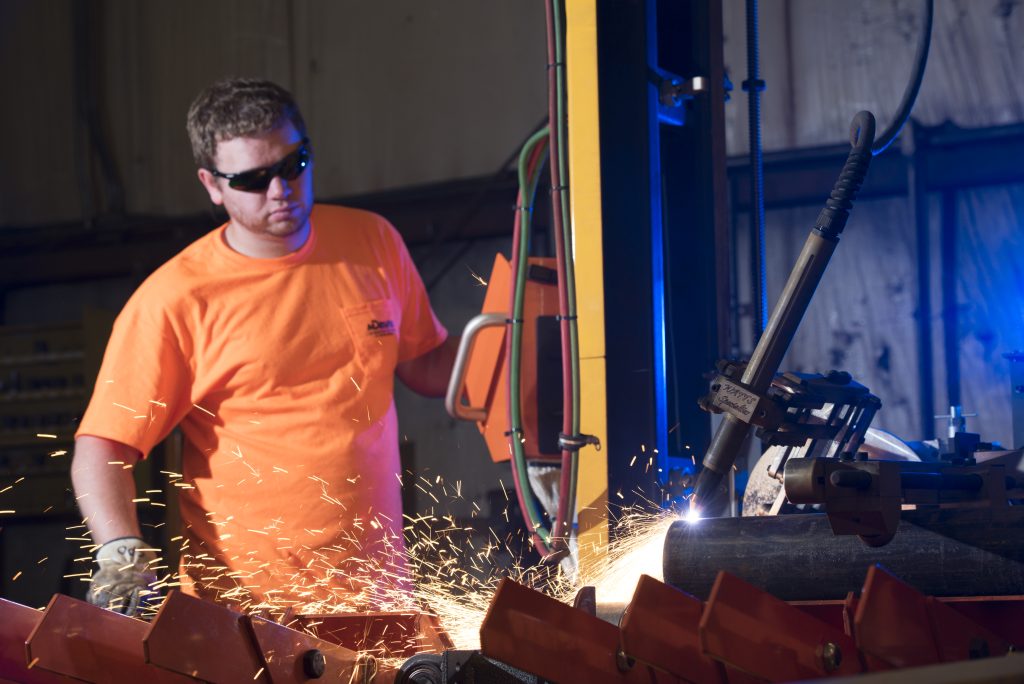 Our qualified craftsmen are available 24/7, with emergency turnover crews at the ready to work two shifts and complete your project as quickly as possible. With safety at the forefront of everything we do, our team includes:
10 certified weld inspectors on staff and three CWI's on site at the Pipe Fabrication Shop

Over 100 ASME-qualified welders including welders trained in M. Davis visual weld procedures
Let our qualified fabrication team assist with your project.